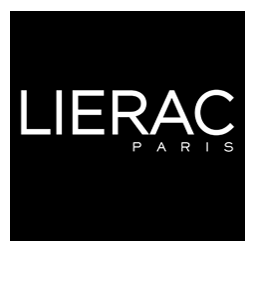 Brand Description
Founded in 1975, Lierac Laboratories specializes in Active Phytocosmetics– the formulation of cosmetic products with plant-derived molecules whose effectiveness, active properties and safety have been well proven. Lierac offers innovative skincare products to help prevent and repair the appearance of visible skin damage.
Lierac combines this approach with extremely strict, precise scientific and pharmaceutical procedures, which makes our products true cosmeceuticals whose specificity, performance and results have won the approval of thousands of people throughout Europe and the world.
Developed by a unique team of physicians, researchers and pharmacists, Lierac products offer responses to the beauty needs of even the most demanding consumers. In addition, the elegant packaging and pleasant texture of the products position Lierac among the leaders in upscale, treatment-based cosmetics.
Download Lierac Brochure 2014 Find Nearest Seller in Egypt
Find Nearest Seller in Egypt

Ali Image Pharmacy – Cairo Festival

Governorate:

Cairo

District:

5th Settlement

Address:

inside Cairo Festival City

Blom Pharmacy – Mohandesin

Governorate:

Giza

District:

Mohandesin

Address:

20 Wadi El Nil St.

Juliet Boutique – Asuit

Governorate:

Asuit

District:

Address:

El Menisy St.

Magdy El Aqaby – Dokki

Governorate:

Giza

District:

Dokki

Address:

Makka St, front of Gate 5 Shooting Club

Al Borg Pharmacy – Beni Suif

Governorate:

Beni Suif

District:

Address:

Roshdy

Al Tahrir Pharmacy – Gesr El Suez

Governorate:

Cairo

District:

Gesr El Suez

Address:

66 Gesr El Suez St.

Etnin Dakatra Boutique – Monifeya

Governorate:

Monofeya

District:

Shebin El Kom

Address:

Al Mahdi St, off Al Galaa St.

Normandy Pharmacy – Mohandesin

Governorate:

Giza

District:

Mohandesin

Address:

Sphinx Square

Hitham & Salah Pharmacy – Maadi

Governorate:

Cairo

District:

Maadi

Address:

Inside Grand Mall

El Sirefi Pharmacy – Mohandesin 2

Governorate:

Giza

District:

Mohandesin

Address:

11 El Mahroky St, Aswan sq

Marmosh Pharmacy

Governorate:

Cairo

District:

New Cairo

Address:

El Rehab City 2

El Ezaby Pharmacy – Al Mansoura

Governorate:

Al Dakahleya

District:

Mansoura

Address:

Al Mashaya

Ali Image Pharmacy – Misr El Gadida

Governorate:

Cairo

District:

Misr El Gadida

Address:

Safeer Square

Normandi Pharmacy

Governorate:

Giza

District:

Mohandesin

Address:

Sphinx Square

El Ezaby Pharmacy – Genena Mall

Governorate:

Cairo

District:

Nasr City

Address:

Inside Genena Mall

Roshdy Pharmacy – Mohandesin

Governorate:

Giza

District:

Mohandesin

Address:

El Batal Ahmed Abd el Aziz St,

Roshdy Pharmacy – Al Remaya

Governorate:

Giza

District:

Haram

Address:

Masaken El Remaya

El Ezaby Pharmacy – Green Plaza

Governorate:

Alexandria

District:

Rushdi

Address:

Inside Green Plaza

Sedra Pharmacy

Governorate:

Giza

District:

6 October

Address:

3rd district , first neighboring, El Mehwar El Markazy

Roshdy Pharmacy – Haram

Governorate:

Giza

District:

Haram

Address:

Haddaik El Ahram

Ehab El Fawi Pharmacy – 6 October

Governorate:

Giza

District:

6 October

Address:

Next to Kheir zaman

El Magd pharmacy

Governorate:

Giza

District:

Haram

Address:

Haddaik El Ahram

El Karma Pharmacy – Zayed

Governorate:

Giza

District:

El Sheikh Zayed

Address:

Sheikh zayed square, El Karma Mall

Ehab Pharmacy- Manial

Governorate:

Cairo

District:

Manial

Address:

El Basha Square

El Resala Hospital

Governorate:

Giza

District:

Mohandesin

Address:

Behind Mostafa Mahmoud Hospital

Abd el Maksod Pharmacy – Misr El Gadida

Governorate:

Cairo

District:

Misr El Gadida

Address:

122 Osman Ibn Affan St, el Nozha

Debenhanz

Governorate:

Alexandria

District:

Alexandria

Address:

Alexandria

Dr. Mohamed Amer Pharmacy

Governorate:

Giza

District:

Mohandesin

Address:

66 Gamet el Doal el Arabia St

Pharma C1 Pharmacy

Governorate:

Giza

District:

Mohandesin

Address:

Mohandesin

Roma – Tanta

Governorate:

Al Gharbeya

District:

Tanta

Address:

Tanta

Ahmed el Nabawy Pharmacy – 6 October

Governorate:

Giza

District:

6 October

Address:

Behind Hosary mosque

El Fouad Pharmacy – 6 October

Governorate:

in front of hosary mosque

District:

6 October

Address:

in front of Hosary mosque

El Ezaby Pharmacy – Dokki

Governorate:

Giza

District:

Dokki

Address:

Mesaddak St

El Ezaby Pharmacy – Maadi

Governorate:

Cario

District:

Maadi

Address:

Inside Grand Mall

El Ezaby Pharmacy – Haram

Governorate:

Giza

District:

Haram

Address:

Haram St, Taaoun Station

El Ezaby Pharmacy – Mohandesin

Governorate:

Giza

District:

Mohandesin

Address:

Syria st

The New Fouad pharmacy – Mohandesin

Governorate:

Giza

District:

Mohandesin

Address:

3 El Batal Ahmed Abd El Aziz St

El Ezaby Pharmacy – Arkan Mall

Governorate:

Giza

District:

6 October

Address:

Inside Arkan Mall

Ali Image Pharmacy – Nasr City

Governorate:

Cairo

District:

Nasr City

Address:

Inside City stars

Hitham & Salah pharmacy

Governorate:

Cairo

District:

Maadi

Address:

Inside Grand Mall

Debenhanz

Governorate:

Alexandria

District:

Alexandria

Address:

The new Fouad Pharmacy – Mohandsen

Governorate:

Giza

District:

Mohandsen

Address:

3 El batal ahmed abd el aziz st_

Ali Image Pharmacy – City Stars

Governorate:

Cairo

District:

Nasr City

Address:

City stars