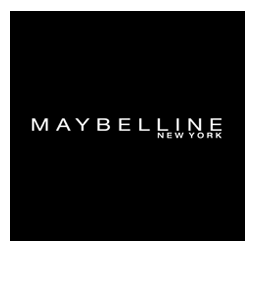 Brand Description
Maybelline New York is the world's leading cosmetics brand*, available in over 129 countries. By combining technologically advanced formulas with on-trend expertise and New York City glamour, our mission is to offer innovation, affordable, and effortless cosmetics for every woman.
From a small, family-owned business created in 1915 to the world's number one make-up brand*, Maybelline New York takes trends from the catwalk to the sidewalk, empowering women to make a statement, explore new looks, and flaunt their own creativity and individuality. 

Today, Maybelline New York is available in over 129 countries. In 2009, the brand was awarded the coveted title of Official Makeup Sponsor for Mercedes-Benz Fashion Week in its hometown of New York City. In addition, we are proud to be the cosmetics partner for 9 more fashion weeks around the world: Tokyo, Moscow, Lodz, Amsterdam, Berlin, Toronto, Lisbon, Tel Aviv, and Kiev.
Product lines:
Mascara, Eyeshadow, Eyeliner, Lip Color, Lip Balm, Lip Gloss, Lip Liner, Face Powder, Concealer, Blush, Bronzer