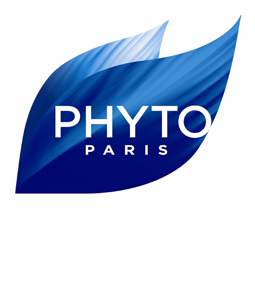 Brand Description
Phyto products were conceived long before the emergence of environmental awareness and botanical hair care trends. The journey began over 30 years ago in Haute Provence, France through the curiosity of renowned hairstylist Mr. Patrick Alès. In an old country home, he discovered antique jars full of dried herbs and essential oils and he became fascinated with the idea of harnessing plant extracts to nourish the hair and scalp. After creating a few decoctions and testing them on his own clients, he had a vision- to create a range of botanical treatments that work safely and effectively to reveal hair's beauty. Phyto was born.

The Power of Plants
The difference is inside. Mr. Alès and his team continue to explore the world for the finest ingredients. In total, over 700 plants are found in Phyto formulas and the manufacturing secret lies in the various extraction methods used. Each plant contains over 200 components with a delicate structure and juxtaposition to form a complete extract. After selecting the plants, our team identifies the most active molecules which can be found in either the: roots, flowers, buds, fruits, gums, resins, sap, juices, seeds,etc. This process guarantees the effectiveness of each Phyto product.
Research and Development
The Phyto research laboratory is led by a team of scientists, pharmacists, biochemists, engineers, and botanists. The expertise and talent of our distinguished experts allow us to create an advanced hair care range based on innovative concepts and dedicated research. The result: highly concentrated formulas without harsh chemicals and minimal or no water added. Therefore, only a small amount of product is needed to garner remarkable results.
Complete treatment line
Phyto offers an extensive range of products that are divided into specific segments: from color-treated, dry, anti-frizz to hair loss. Since the condition of the hair and scalp is ever-changing, Phyto recommends alternating in-between segments for optimum results. Let your stylists be the experts and prescribe ideal solutions for your client's hair care needs.
Unique packaging
A true innovator, Mr. Alès was one of the first stylists to package his formulas in 100% recyclable containers. The non-porous properties of aluminum and glass help minimize the use of preservatives while conserving the botanicals' effectiveness. Beyond its primary function, Phyto packaging symbolizes its distinctive pharmaceutical identity, which is the heart of Mr. Alès' philosophy.
Find Nearest Seller in Egypt

Vectoria Pharmacy

Governorate:

Cairo

District:

Zamalek

Address:

Brazil St.

Taj Al-din Pharmacy

Governorate:

Cairo

District:

Misr El Gadida

Address:

111 El Thawra St.

Seha Pahrmacy

Governorate:

Cairo

District:

Misr El Gadida

Address:

El Ahly Club St.

Saly Pharmacy

Governorate:

Al Gharbeya

District:

Mansoura

Address:

El Mahata sq - Borg El Ateba

Saad Abu Al Fotuh

Governorate:

Giza

District:

Mohandesin

Address:

Al Sudan St.

Qatar Pharmacy

Governorate:

Giza

District:

Mohandesin

Address:

Degla & Hegaz junction

Osama Othman Pharmacy

Governorate:

Al Sharkeya

District:

Zagazik

Address:

El Kawmia - El Khosham St

Omar Pharmacy

Governorate:

Cairo

District:

5th Settlement

Address:

90 St

Normandy Pharmacy – Mohandesin

Governorate:

Giza

District:

Mohandesin

Address:

Sphinx Square

Nabil El Tarshoby

Governorate:

Al Dakahleya

District:

Al Mahalla

Address:

11 Salah Salem St

Mostafa Pharmacy

Governorate:

Cairo

District:

Maadi

Address:

Algeria sq

Mondial Pharmacy

Governorate:

Cairo

District:

Zamalek

Address:

2 Ahmed Heshmat St

Miss Beauty Hairdresser

Governorate:

Alexandria

District:

Somoha

Address:

Somoha

Misr Pharmacy

Governorate:

Giza

District:

Haram

Address:

El Arish St

Misr Pharmacy

Governorate:

Giza

District:

Dokki

Address:

El Tahrir St

Madeleine Pharmacy

Governorate:

Cairo

District:

Misr El Gadida

Address:

21 Ismail Ramzy St, From el gamea sq

La Beaute Boutique

Governorate:

Giza

District:

Mohandesin

Address:

13 Soliman Abaza St

Khaled Hagar Pharmacy

Governorate:

Giza

District:

Mohandesin

Address:

Mohi El Din Abu El Ezz St

Hitham & Salah Pharmacy – Maadi

Governorate:

Cairo

District:

Maadi

Address:

Inside Grand Mall

Hair Clinic Center

Governorate:

Cairo

District:

Feisal

Address:

7 El Obour St, Taksim amr ibn el aas

Ghawayesh Boutique

Governorate:

Al Behira

District:

Damanhour

Address:

El Sa'a sq

Gardenia Pharmacy

Governorate:

Giza

District:

Haram

Address:

Haddauk el Ahram

Eman Darwesh Pharmacy

Governorate:

Cairo

District:

Nasr City

Address:

4 Ahmed Fakhry St, Beside Hasabo Hospital

El Zoghby Pharmacy

Governorate:

Cairo

District:

Nasr City

Address:

Abbass El Akkad St

El Sirefi Pharmacy – Mohandesin 2

Governorate:

Giza

District:

Mohandesin

Address:

11 El Mahroky St, Aswan sq

El Sirefi Pharmacy – Mohandesin 1

Governorate:

Giza

District:

Mohandesin

Address:

El Batal Ahmed Abd el Aziz St

El Salam Pharmacy

Governorate:

Cairo

District:

Manial

Address:

El Manial St, next to el Nada Hospital

El Magd Pharmacy

Governorate:

Giza

District:

Haram

Address:

Haddauk El Ahram

El Ashkar Pharmacy

Governorate:

Cairo

District:

Zamalek

Address:

11 Hassan Sabry St

El Ezaby Pharmacy – Hurghada

Governorate:

Red Sea

District:

Hurghada

Address:

Senzo

El Ezaby Pharmacy – North Coast

Governorate:

Alexandria

District:

North Coast

Address:

Marina 5

El Ezaby Pharmacy – Zamalek

Governorate:

Cairo

District:

Zamalek

Address:

Zamalek

El Ezaby Pharmacy – Feisal

Governorate:

Giza

District:

Feisal

Address:

Madkour Station

City Pharma Pharmacy

Governorate:

Sohag

District:

Sohag

Address:

Kebly St, Bahary Club

Blue Bird

Governorate:

Port Said

District:

Port Said

Address:

Al Gesh St

Bassam Pharmacy

Governorate:

El Sharqeya

District:

Zagazik

Address:

El Kawmia sq

Bekhit Pharmacy

Governorate:

Alexandria

District:

Mustafa Kamel

Address:

Cairo City Building

Al Khayam Pharmacy

Governorate:

Cairo

District:

Zamalek

Address:

110- 26 July St

Al Warda Al Beida 2 Pharmacy

Governorate:

Alexandria

District:

Rushdi

Address:

Rushdi

Al Salama Pharmacy

Governorate:

Cairo

District:

Misr El Gadida

Address:

Gesr El Suez St

Al Foy Pharmacy

Governorate:

Alexandria

District:

Kafr Abdu

Address:

Khalil El Khayat St

Abu Ali Pharmacy

Governorate:

Giza

District:

6 October

Address:

El Shabab Neighborhood - 11 Neighborhood

Abdullah Pharmacy

Governorate:

Cairo

District:

Zamalek

Address:

2 Taha Huessin St,Front of Yamama Center

Zahwa

Governorate:

Port Said

District:

Port Said

Address:

Al Gesh St

Sameh Trading

Governorate:

Cairo

District:

Misr El Gadida

Address:

Roshdy Pharmacy – North Coast

Governorate:

Alexandria

District:

North Coast

Address:

Marina 5

Osama Othman Pharmacy

Governorate:

El Sharqeya

District:

Zagazik

Address:

El Kawmia - El Khosham St

Marmosh Pharmacy

Governorate:

Cairo

District:

New Cairo

Address:

El Rehab City 2

La Beaute Boutique

Governorate:

Giza

District:

Mohandesin

Address:

13 Soliman Abaza St

El Safa & El Marwa Pharmacy

Governorate:

Cairo

District:

Nasr City

Address:

5 Dr. Abd El Hamid Shoman St

El Fouad Pharmacy – Mohandesin

Governorate:

Giza

District:

Mohandesin

Address:

45 El Batal Ahmed Abd El Aziz St

El Ezaby Pharmacy – Misr El Gedida

Governorate:

Cairo

District:

Misr El Gadida

Address:

Masaken Sheraton

El Ezaby Pharmcay – Al Rehab

Governorate:

Cairo

District:

New Cairo

Address:

Al Rehab City

El Ezaby Pharmcay – Shubra

Governorate:

Qalubiya

District:

Shubra

Address:

Shubra St.

El Ezaby Pharmcay – 5th Settlement

Governorate:

Cairo

District:

New Cairo

Address:

Inside Silver Mall

Blue Bird

Governorate:

Port Said

District:

Port Said

Address:

Al Gesh St

Abd el Maksod Pharmacy – Heliopolis

Governorate:

Cairo

District:

Misr El Gadida

Address:

Heliopolis

Samir William – Mohandesin 1

Governorate:

Giza

District:

Mohandesin

Address:

Lebanon St

Normandi Pharmacy

Governorate:

Giza

District:

Mohandesin

Address:

Sphinx Square

El Ezaby Pharmacy – Genena Mall

Governorate:

Cairo

District:

Nasr City

Address:

Inside Genena Mall

Roshdy Pharmacy – Mohandesin

Governorate:

Giza

District:

Mohandesin

Address:

El Batal Ahmed Abd el Aziz St,

El Ezaby Pharmacy – Green Plaza

Governorate:

Alexandria

District:

Rushdi

Address:

Inside Green Plaza

Roshdy Pharmacy – Haram

Governorate:

Giza

District:

Haram

Address:

Haddaik El Ahram

El Magd pharmacy

Governorate:

Giza

District:

Haram

Address:

Haddaik El Ahram

El Karma Pharmacy – Zayed

Governorate:

Giza

District:

El Sheikh Zayed

Address:

Sheikh zayed square, El Karma Mall

Ehab Pharmacy- Manial

Governorate:

Cairo

District:

Manial

Address:

El Basha Square

Abd el Maksod Pharmacy – Misr El Gadida

Governorate:

Cairo

District:

Misr El Gadida

Address:

122 Osman Ibn Affan St, el Nozha

Pharma C1 Pharmacy

Governorate:

Giza

District:

Mohandesin

Address:

Mohandesin

Roma – Tanta

Governorate:

Al Gharbeya

District:

Tanta

Address:

Tanta

El Ezaby Pharmacy – Haram

Governorate:

Giza

District:

Haram

Address:

Haram St, Taaoun Station

El Ezaby Pharmacy – Mohandesin

Governorate:

Giza

District:

Mohandesin

Address:

Syria st

El Ezaby Pharmacy – Arkan Mall

Governorate:

Giza

District:

6 October

Address:

Inside Arkan Mall

Ali Image Pharmacy – Nasr City

Governorate:

Cairo

District:

Nasr City

Address:

Inside City stars

Hitham & Salah pharmacy

Governorate:

Cairo

District:

Maadi

Address:

Inside Grand Mall

Debenhanz

Governorate:

Alexandria

District:

Alexandria

Address:

Samir William – Misr El Gadida

Governorate:

Cairo

District:

Misr El Gadida

Address:

Roxy